Do you believe in coincidences? I don't. I believe everything that has happened and everything that will happen was and is destined by God. In the book of Jeremiah in the Bible, God tells Jeremiah "Before I formed you in the womb I knew you..." and I believe that same thing for each of us. So I don't believe things just happen by chance. I believe they are purposeful and should be paid attention to.
This wedding was no exception. I grew up in a town called Irmo, South Carolina right next to Columbia, the capital of SC. Although I live in Florida now, I still get excited when an 803 number pops up on my phone. And this particular day, that area code showed up and it was one my high school friends, Eric, who I have not been in contact with a lot since we graduated except for a Facebook post here and there. We caught up briefly and he let me know he wanted to surprise his bride, Dani, another alumnus of our high school, with me playing during their ceremony.
What a beautiful thing to not only see but feel the love this couple had for each other. He definitely put a lot of thought and resources into making this happen for her.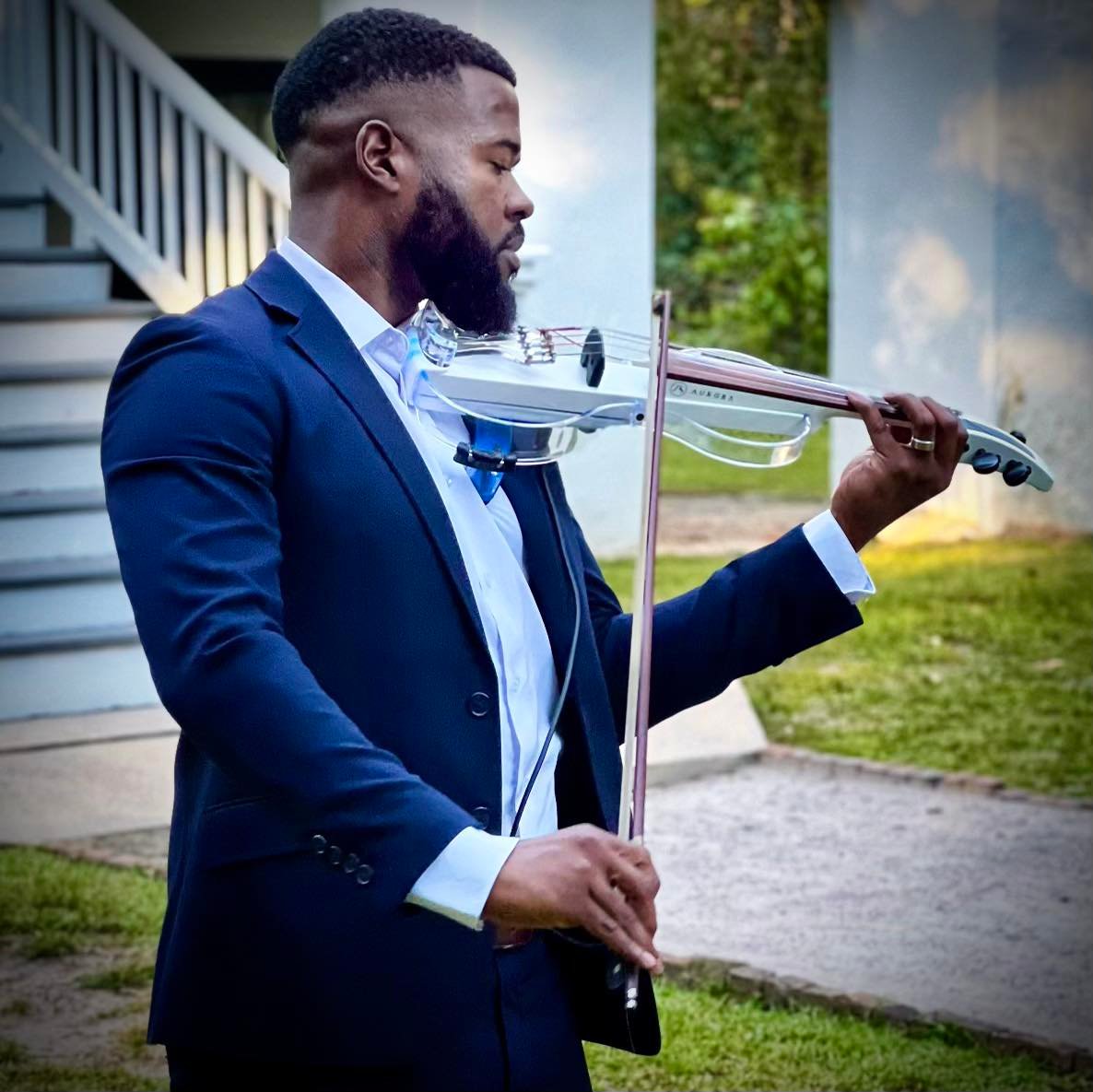 Playing as guests arrive to the wedding
To top it off, I was able to reconnect with DJ Snow, who was in my high school orchestra class! My 9th grade year, he was a senior and was cool in his own right, playing the upright bass with his signature super big curly hair. Literally a few months before this wedding, we had connected via messenger briefly when I first discovered he was in the events industry like I was! So we were stoked to be working together on this wedding.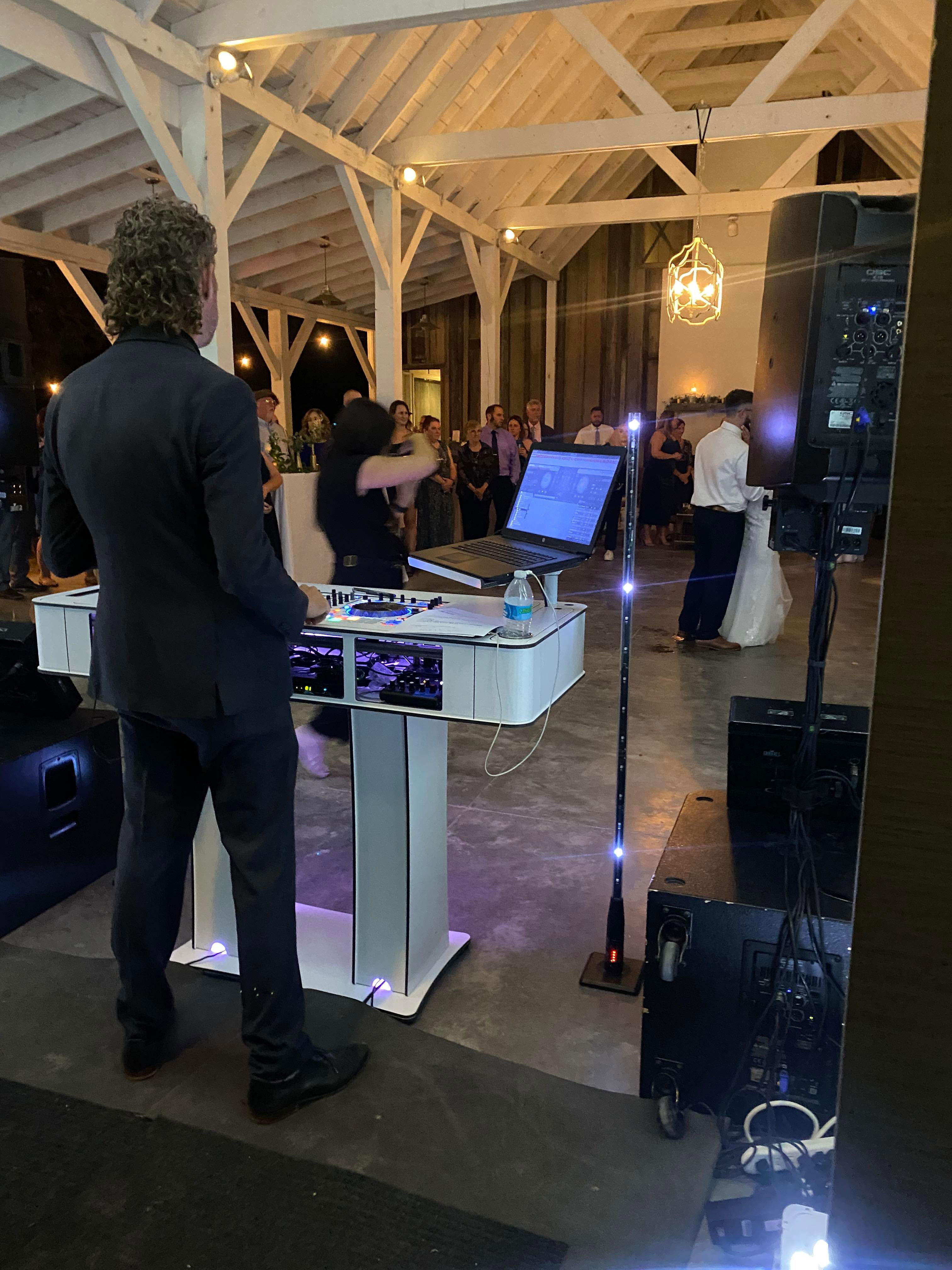 DJ Kevin Snow playing for Eric & Dani's first dance
For some reason, this trip back to my hometown in South Carolina felt like a continued turn in the right direction. From life talks with my wife on the road as our son was fast asleep in the backseat, to getting to spend some time with my mom (pictured below looking all good!), to witnessing the bride appreciate her husband for his diligence in working out this surprise, to meeting other cool event professionals like Ashley with AshEvents (wedding planner) and Stephanie with Southern Stitched (photographer), to hanging and talking events & life with one of the best DJs and venue owners (12OakEstate) in the southeast. This was a good trip.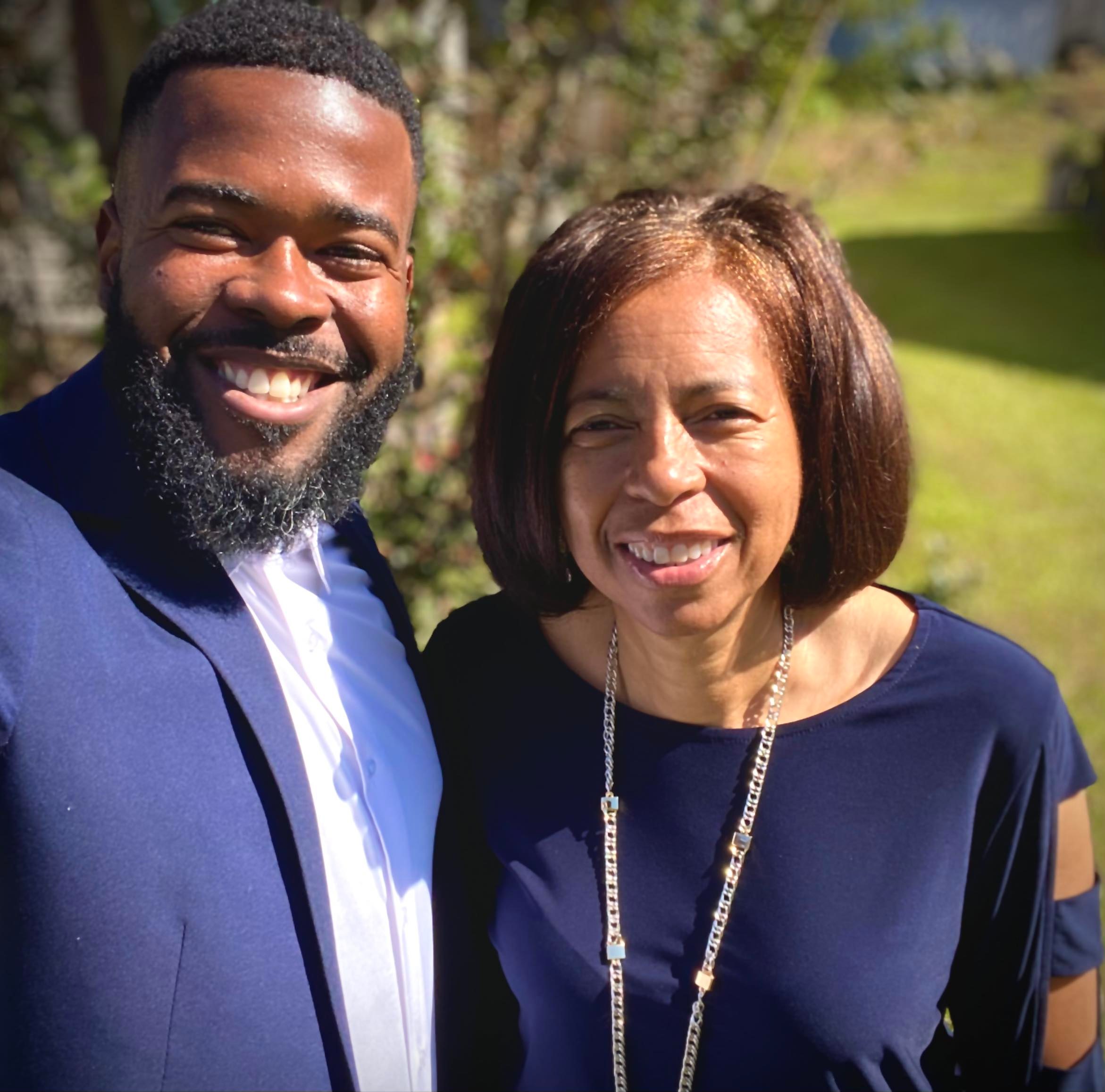 My mom and I in front of my childhood home
I never take "coincidences" for granted. A lot of times, I look at it like how I look at "deja vu", that this is something I need to pay attention to.
I say all this to say, treat people right, have courage to correct your wrongs, and be thankful for what you have right in front of you. You never know how life will bring things full circle.
Side note: After I wrote this while I was in SC, we got back on the road and headed back to FL Sunday night, only to find ourselves in Georgia, 3 hours away from home, with a busted tire and extremely tightened lug nuts!! I'm no 280lb weightlifter, but I can hold my own. HOWEVER, Thanos from Avengers must have put those things on! It literally took 3 other grown men at the same time to get those things off!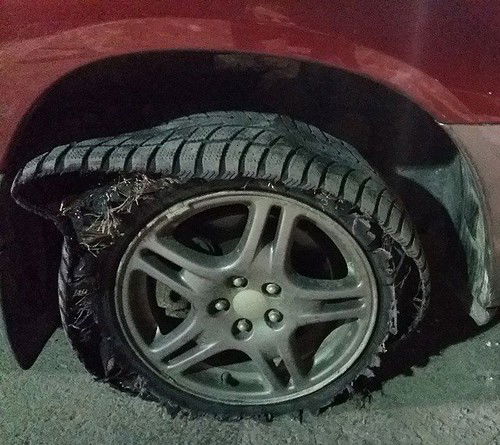 Picture displayed is not the actual tire but a replica of the tire
And after putting on the spare, it was a stressful ride the rest of the way home because no tire shops were open on a Sunday. Therefore, we had to cruise on the spare hoping we didn't run over anything that would damage any of the tires because that was our only spare while riding the barely lit streets of 301 South. But we made it safely, thank God!
But just check this out and I'll let you go. Remember those 3 guys who helped out...?
Me: Where are you guys headed to? Where are you from?
1 of the 3 Guys: We are heading to South Carolina, leaving from Florida.
Me: (internally amazed at this "coincidence") Wow, we are coming from South Carolina and heading to Florida
We drive for the next 4 hours doing 50mph because of the spare, but we make it home safely.
From the "highs" of the trip to the "lows" of the trip...
God, I see you. Thank you.
Snippet of ceremony song, "A Thousand Years"