Working with various organizations and businesses across the US, we have been able to provide memorable & positive entertainment for galas, fundraisers, employee appreciations, holiday parties, founding member dinner parties, & more.
Event planners can have a peace of mind in regard to entertainment with this stress free, reliable, & professional entertainment suitable for all walks of life.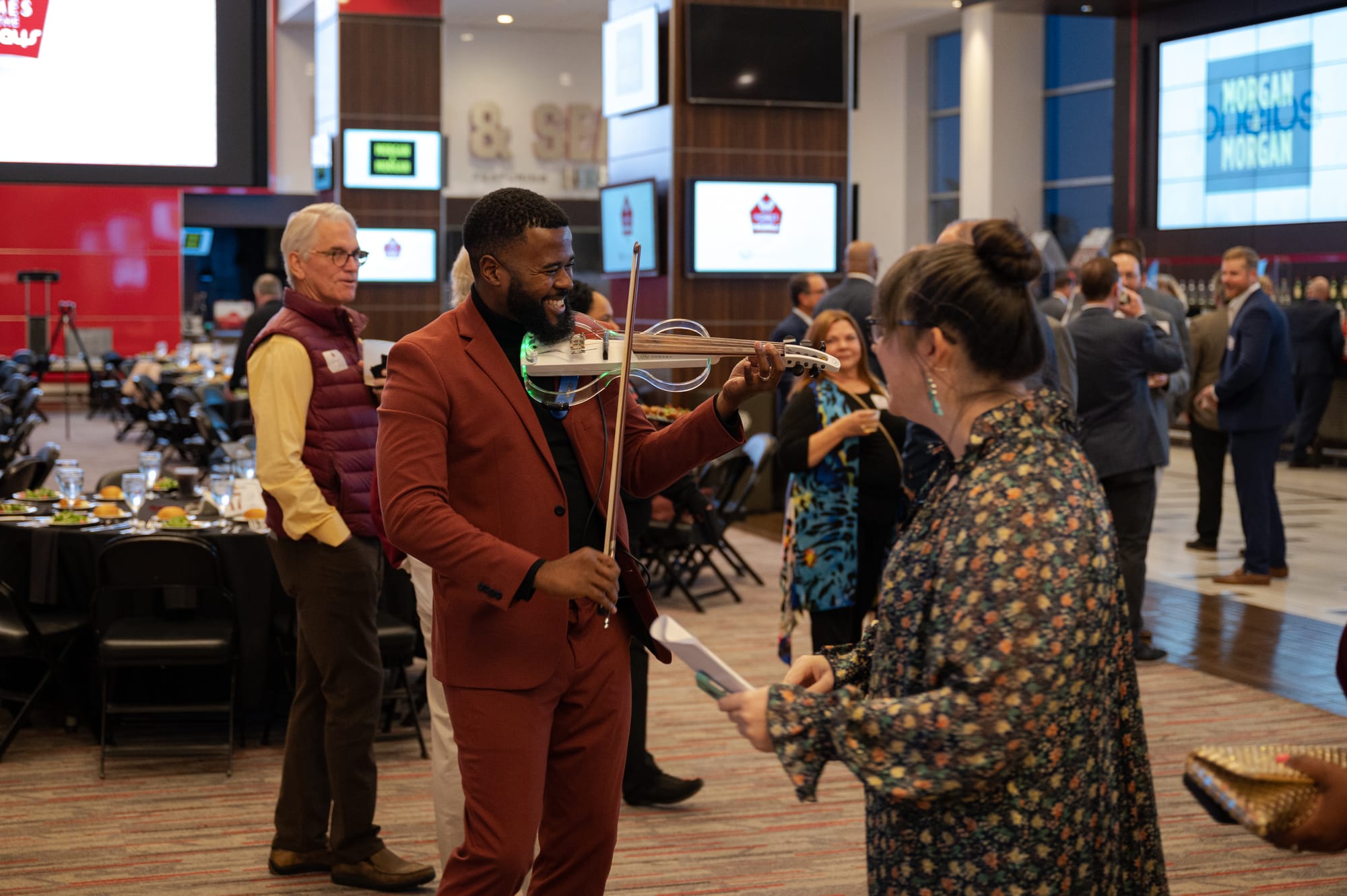 "Thank you for sharing your talent with our 275 guests at our annual company Christmas party at Tabellas. I do not recall ever getting so many compliments for any of the dozens of performers I have secured over the past 27 years. Your showmanship pleased their eyes and ears, and your off stage wandering into the audience and around tables warmed their hearts. Having Angel, your bride accompany you with her sweet vocals just added to the entertainment experience. "
-Caspers Company